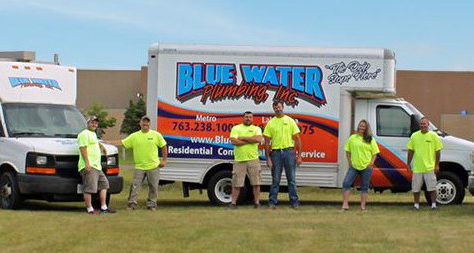 Excavation for Sewer and Water Line Installation, Repair & Replacement
Blue Water Plumbing, Inc. performs sewer and water line installation, repair and replacement for residential and commercial businesses in the central MN area. We are one of the few local plumbers who have the ability to replace, install and repair sewer and water lines from the house, all the way to the street. We have completed many sewer and water installation projects for home and business owners, including water and sewer excavation and installation for campgrounds.
Open excavation is the traditional method of sewer repairs and construction. Using a backhoe, a trench is dug into the ground, allowing the plumbers to replace old pipes or install new pipes. The process involves trenching, repair or installation, then backfilling with dirt. Typical plumbing excavation services include:
• Installing new Sewer Lines
• Installing new Water Lines
• Underground new construction plumbing
• Sewer pipe repairs
• Replacing burst pipes
• Waterline repair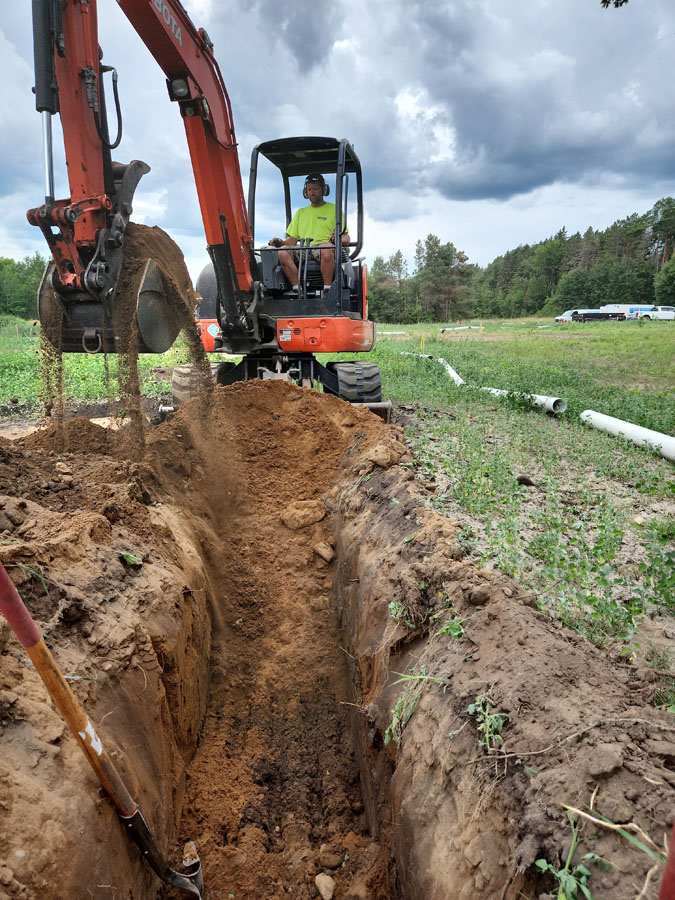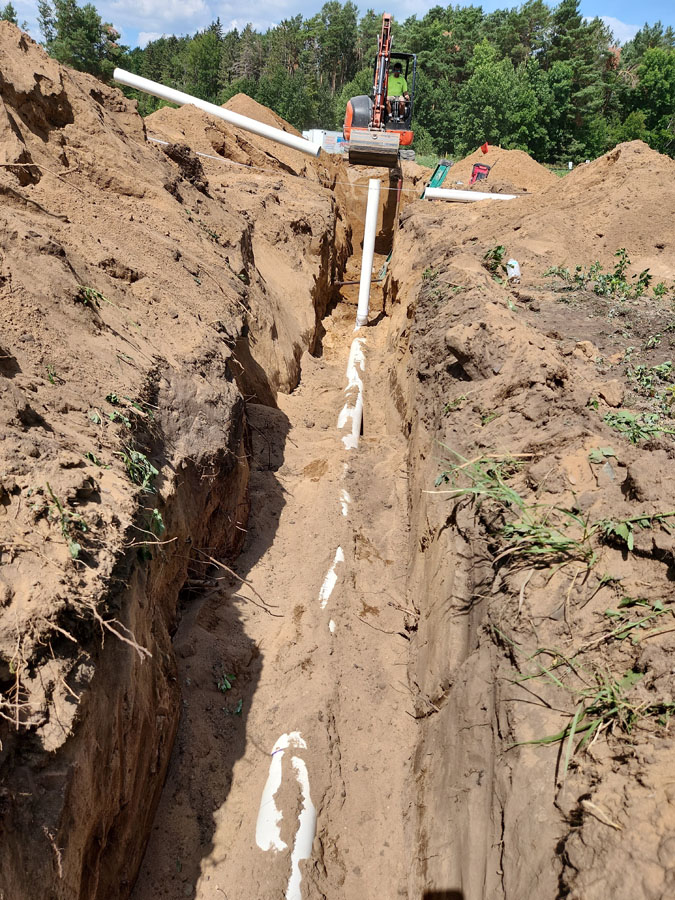 Signs You May Need Water Line Repair or Replacement
Because the water main entering your home is in a trench in the ground, you need to watch for warning signs from the other parts of your plumbing and around your property that something is wrong with it. The following are some of the stronger clues that it's time to repair or replace your house's main water pipe:
Low water pressure: When the water pressure all around the house is lower than it should be, it often means that a serious leak has started somewhere—and often the culprit is in the water line. The line could also be blocked because of root growth.
Discoloration in the water: You are accustomed to seeing a rusty tint in you water right after you return from a long vacation. But if this tint starts showing up regularly, the issue may stem from corrosion in the water main or a break that is allowing soil into the line. Bad tasting water is often a major warning as well.
High water bills: Any leak in the water main will turn rapidly into elevated water bills far above what you normally expect to pay. Don't simply shrug off a spike in those bills! Call for professionals to see what is wrong.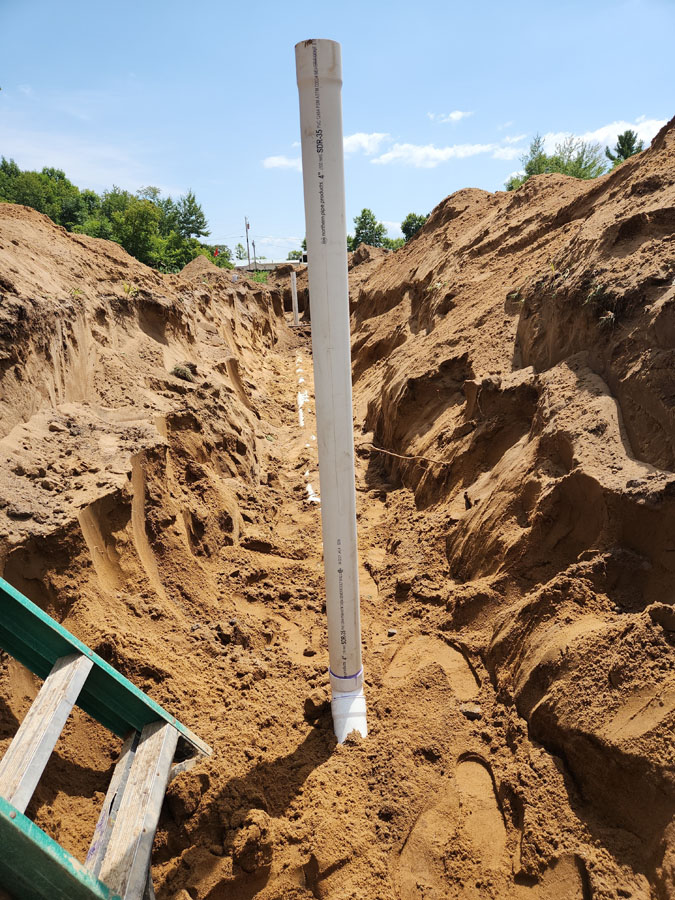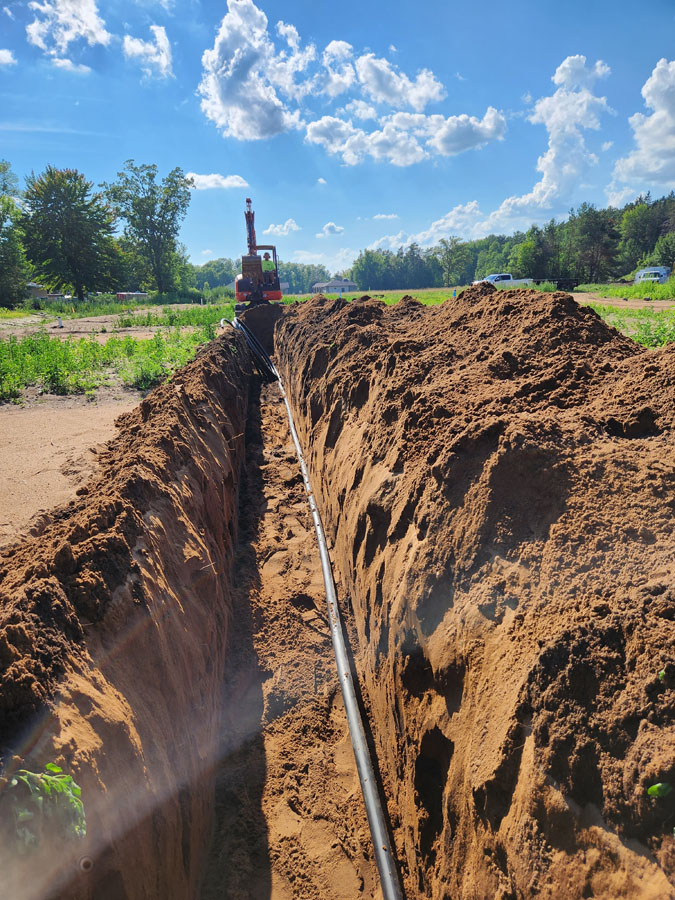 Signs It's Time to Replace your Sewer Line
While you won't know for sure if your sewer line needs to be replaced until you have a sewer line technician inspect your home plumbing system, there are a few factors that might leave you more at risk for a total replacement. If you are experiencing foul sewage odors throughout your house, or pooled septic water in your yard, you may need to replace your sewer line.
Our licensed plumbers can perform a video camera inspection of your main sewer line to find the cause of the backup, and also check that there are no cracks, corrosion, or blockages left in the pipes. If it just turns out to be a clogged pipe, we will hydro jet the line to remove clogs or roots from your main sewer line.
If your septic or sewer line is damaged and needs to be replaced, you don't have to contact another company, because we have the expertise and equipment to excavate and repair, or replace, your sewer line. A blocked sewer line is going to cause problems, don't wait, call us today!
Trust the Plumbing Professionals for Sewer and Water Line Services!
Call Blue Water Plumbing at (763) 238-1002.
"The Drip Stops Here!"